I am currently looking for a software/web development job preferably as a Rails-based developer.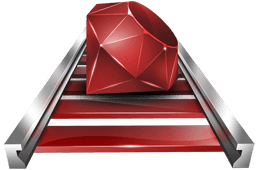 How To Make Rails Json Output Decimal Numbers Instead Of Strings
Posted by Weston Ganger
Working on an application I noticed that when getting JSON data from Rails the decimal numbers come as strings. Turns out this is to ensure it is still accurately rounded.
If you don't care about the rounding of large numbers then you can force Rails to output the decimals as numbers.

Rails 4 & 5: Just add the following configuration option:


# config/application.rb
...
module MyApp
  class Application < Rails::Application
    ...
    ActiveSupport.encode_big_decimal_as_string = true
    ...
  end
end


Rails 3: Just add this monkey patch to your initializers:


# config/initializers/big_decimal_json_patch.rb
require 'bigdecimal'

class BigDecimal
  def as_json(options = nil) #:nodoc:
    if finite?
      self
    else
      NilClass::AS_JSON
    end
  end
end


Related External Links:
Want me to help develop your next project or application?
Contact Me
Specializing in Website Development, Ruby-on-Rails, Javascript, & Linux
Recommended Posts