I am currently looking for a software/web development job preferably as a Rails-based developer.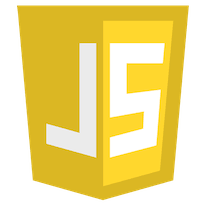 Load Disqus On Click
Posted by Weston Ganger
You can increase the load times on your pages by letting the user choose when to load Disqus comments. You can place this on a button or link or whatever


<div id="comments">
  <button id="show-comments" type="button">Show Comments</button>
  <div id="disqus_thread"></div>
</div>


$(function(){
  $('#show-comments').on('click', function(){
    var disqus_shortname = 'your_disqus_user_name';

    (function() {
      var disqus = document.createElement('script'); 
      disqus.type = 'text/javascript'; 
      disqus.async = true;
      disqus.src = '//' + disqus_shortname + '.disqus.com/embed.js';
      (document.getElementsByTagName('head')[0] || document.getElementsByTagName('body')[0]).appendChild(disqus);
    })();

    $(this).hide(); // Hide the button
  });
});


Related External Links:
Want me to help develop your next project or application?
Contact Me
Specializing in Website Development, Ruby-on-Rails, Javascript, & Linux
Recommended Posts